History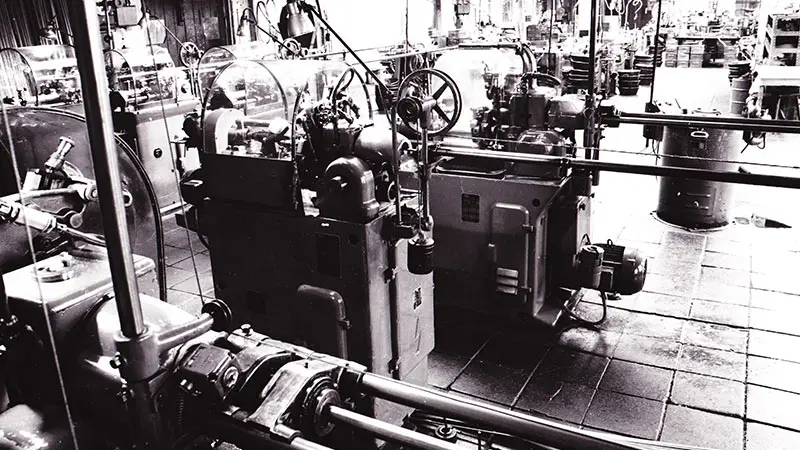 Robert Adolf Hessmer founded our company in 1934 as a trading company for sheet metal.

The in-house production of wooden screws, chair screws and carriage bolts as well as cold formed parts and nuts began three years later.

In 1955 we were able to expand our company by means of an additional turning shop and could add the production of studs to our product range. Since then we have continually adapted our production possibilities to meet the requirements of the market and our customers.

In so doing the range of machinery has been extended to include the most modern machining centres and CNC- controlled automatic circular sawing machines to produce e.g. fasteners and safety parts for wind turbines thereby taking advantage of the chances available on the renewable energy market. We have increased our degree of flexibility to the benefit of the customer yet further with an extension housing the new dispatch hall and warehouse.

We have been certified in accordance with DIN ISO 9002:1987 since 1996. Until today we have updated this to DIN EN ISO 9001:2008 and we have furthermore added the environment standard DIN EN ISO 14001:2009. Moreover, we are licensed according to the high pressure equipment regulations AD 2000 Merkblatt W0.